Zero Alpha Radio
Requests & Dedications

Browse the library, click Request to request the track or then select the Dedication option if you want to dedicate the track to someone special. Requested tracks will usually play within 30 minutes. If you have any requests which you cannot find in the library, why not drop us a line through the Contact page and we will see what we can do.

Click Buy Now (if available) for any track you would like to purchase. Purchases are either made through iTunes or Amazon.com.

Powered by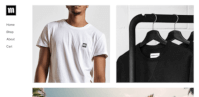 Create your own unique website with customizable templates.